Showing Off!
This page has some pictures....no...it has ALOT of pictures! So, let it load, go away and do something, then come back and have fun viewing!!
Nick and Sim decided to get dressed up as.....OKAY!! OKAY!! I MADE Nick get dressed up as a cat....hehehehehe.....in the Tumblebrutus unitard....with Macavity warmers and Skimbleshanks shoes, a homemade tail, Partial Pouncival make up and partial Munkustrap make up......IT WAS FUN!!! I got dressed up too. It was my old homemade "costume" of white and grey...except I didn't have the grey fur around my front because Nick needed a tail. :o) My make up was sort of a cross between Jemima and Demeter with just a slight touch of Bombalurina. Enjoy!!
These first pictures were taken with a camera and then scanned.
These last pictures were taken with the webcam so they may not be the best condition.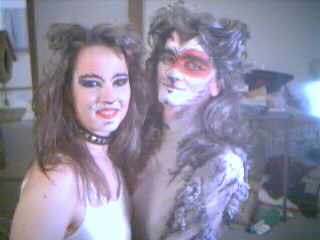 13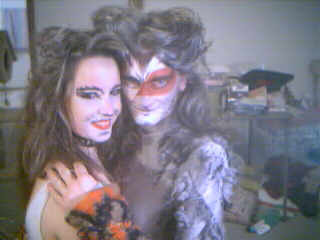 14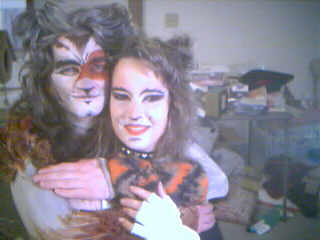 15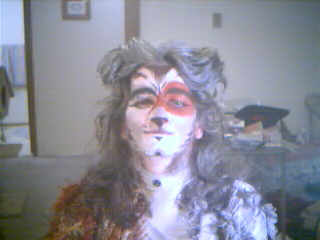 16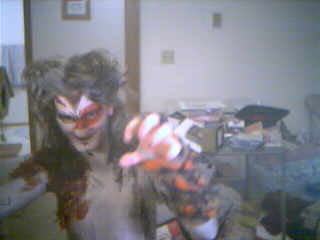 17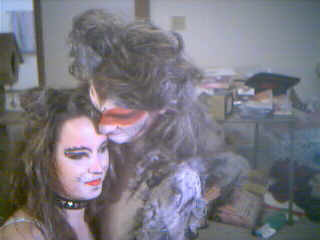 18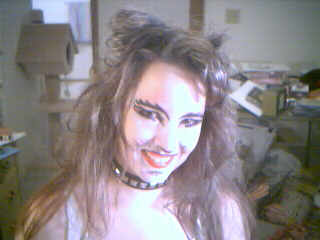 19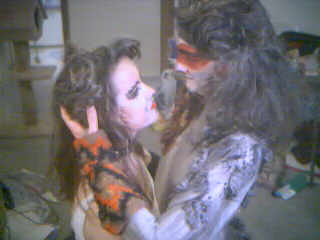 20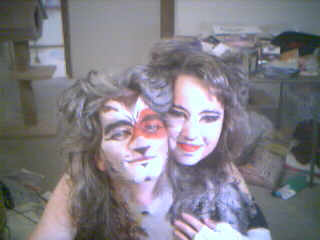 21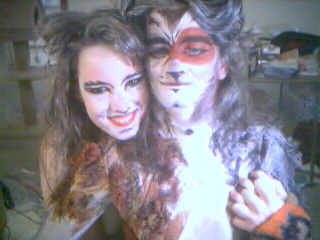 22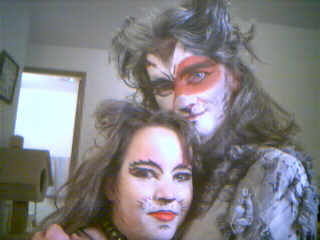 23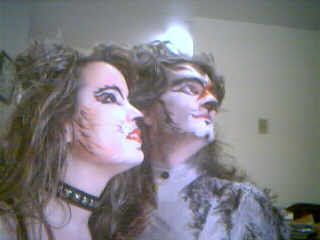 24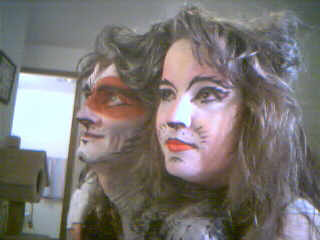 25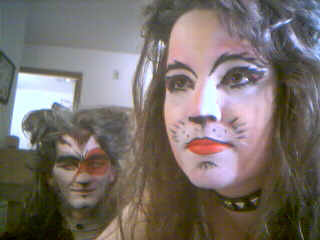 26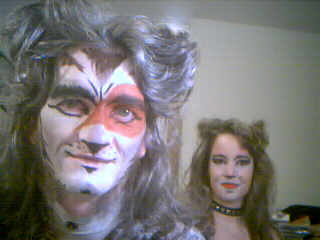 27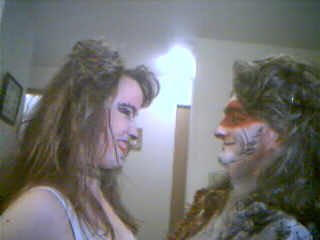 28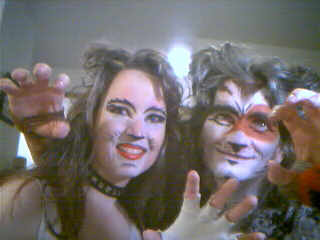 29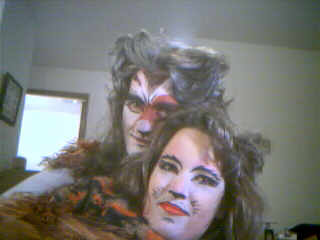 30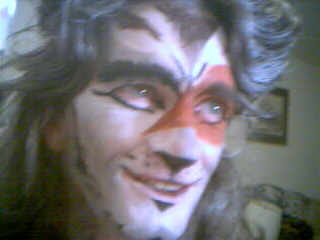 31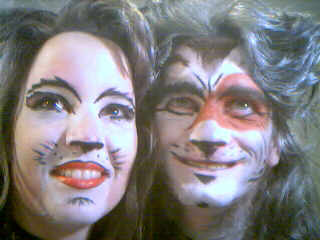 32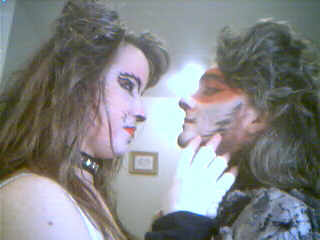 33
After we finished with the pictures and all, I gave Nick a kiss on the cheek and guess what happened? Hehehehehehe.....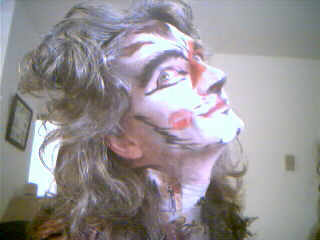 34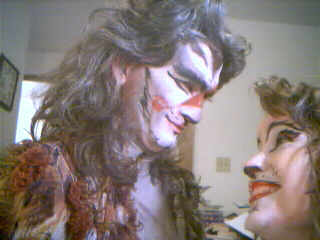 35
That's it....no more....it was fun!! We hope you enjoyed this presentation of let's make a smile!!!
PS~ I LOVE THE MAKE-UP JOB I DID ON NICK!!!!!!!!