---
Issue 1 -------- The Oddball Times-------- Sept. 27, 2000
---
Unknown Assailant After Mickey!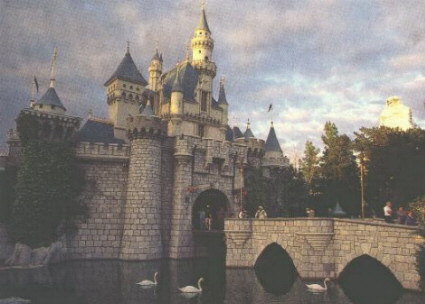 ORLANDO, FLA - Who would want to threaten a star whose only purpose in life is to make everyone happy? We have received an unconfirmned report that someone is stalking everyone's favorite Mouse, Mickey Mouse. We sent a couple of our investigative reporters in to the magical kingdom to see what they can find out.
"We're looking into the matter as best we can. All I can say is that there is someone here who has attacked Mickey twice in the last week." said Pete, one of the administrators of the theme park.
The captain in charge of the investigation told us that it's bewildering to him and his officers. "We set up traps and go deep undercover as well. But just when we think we've got him....he's not there."

Donald Duck adamantly denies having anything to do with it. We would quote him but our reporters had a little trouble understanding exactly what he was saying.
We'll bring you news as this highly unusual case developes.
---
[ News Issue 2a ][ News Issue 2b ][ News Issue 3 ][ News Issue 4 ][ Home ]
---
Disclaimer: "This is not a real news report. It was made only in fun and was meant to be taken that way. In no way should this article be taken seriously."